Beautiful Downtown Long Beach California has many great opportunities. From luxury Lofts, to High Rises with commanding Ocean views, there is something for everyone. Explore the many great possibilities in Downtown Long Beach California.
Use our FREE MLS, or get a customized Free HOT List e-mailed to you when new properties are listed. We have put together detailed information on the many great buildings that are possible in Long Beach. Find out which building meets the demands of your lifestyle.
You may also consider learning about Condo Conversions or New Condo Construction.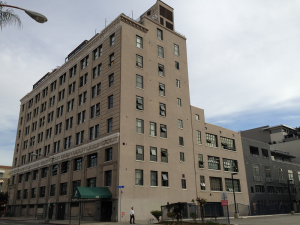 Find a Long Beach Loft for sale in Downtown. There have been many new loft projects in the works and there are some great resales as well. Whether you are looking for the Kress Lofts, Temple Lofts, Walker Building, Insurance Exchange, eBell Theater or another Loft project, we try to keep you informed and let you know a little about each one.
Each Loft project has a personality that is distinct.  With the art of renovating an older historic building into live-able space you will quickly discover how architects and builders have helped local Long Beach residents to enjoy a new level of living.
When you want the latest list of available lofts, please e-mail me directly and I will send you the latest listings or Search my Long Beach MLS service to see what's out there.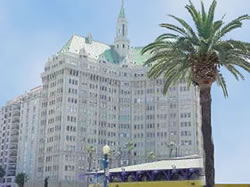 Historic buildings in Long Beach bring back the charm and joy of years gone past. The details of these structures have been meticulously maintained over the years so that people of today can enjoy them. From grand ballrooms, classic bathrooms, to the smallest details in moldings used throughout you will enjoy all aspects of these properties. They command some of the most premium locations anywhere in Long Beach as they are all Ocean close.Many provide the opportunity for first time buyers to get a good deal and others are perfect for the luxury buyer. Allow us to share some of the rich history that these properties provide. In a time where the name of the HOA, not the address, was used to identify where you lived, explore some of the great aspects of the Cooper Arms, the Willmore Building , the Villa Riviera, the Lafayette , and the Sovereign.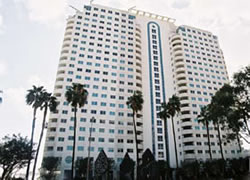 Long Beach has some of the most fantastic condos available anywhere in the United States ! For those looking to maximize their experience in condo living there are some opportunities available to live condos where the experience is like living in a 5 star hotel. These luxury condos have fantastic amenities from concierge service, gyms, pools, and of course powerful ocean views! Take a moment to see some of the buildings that are available in downtown Long Beach so you can see what is the best fit for you.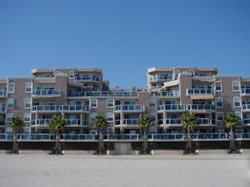 These buildings were built in the years from 1999 to present. Some of these are not high rise buildings which is why we have provided an entire section on them. They have been built by fine builders like Anastasi and others. These buildings have architectures that provide for wonderful views for all units and modern layouts with the thought and concern of people who like to enjoy their properties but still may need to finish some work at home. All of these buildings have taken advantage of the latest opportunities to use fine materials like granite and slate while still providing amenities like pools and gyms.
Many first time buyers struggle to find a condo or think they can't even purchase one! As top Long Beach Realtors, The Global Trust Team works hard to find everyone the opportunity that is right for them and our clients have been very pleased to find that there is something out there for their budget. The condos listed in this section still have great amenities and are still affordable. Many people feel they have to compromise all of their goals for their first property, but you will see that you don't have to. Enjoy great locations, pools, spas, and gyms and all within your budget. These properties don't last long, so contact us today to see if any are available so we can help you to find the one that is right for you. We are constantly updating our list of condos, so please find out more:
Sign up to receive our Hot List and receive an e-mail whenever a condo matching your description becomes available.