801 Pine Ave – Pine Plaza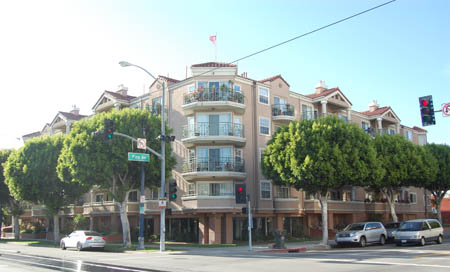 The Long Beach condos located at 801 Pine Ave, aptly named Pine Plaza are located on one of the most popular streets in Downtown Long Beach. This prime location provides easy access to the freeway as well as a short trip to fine dining just blocks away..
With just 57 condos available, they don't change hands all too often. The floor plans provide for easy living and range in size from 884 sq ft to over 1,200 sq ft. You can always check out the latest condos available at Pine Plaza using our FREE Long Beach MLS
Built in 1990 the building is well done. The units have balconies and the middle of the building is left open which allows you to enjoy the great weather from the comfort of your unit. On the first floor there is fountain and chairs so you can sit and relax.
It's located on one of the most famous streets of Downtown Long Beach.
At just 4 stories this building is a mid-rise building but makes excellent use of it's size. It has secured parking and even has room for residents to store their bikes. There is secured access to the building as well.
Pine Plaza is a popular Downtown Long Beach condo development and has some wonderful features. Here are some of the highlights of what it has to offer:
Floor plans ranging from just over 800 sq ft to over 1,200 sq ft
There are are variety of different floor plans to choose from and the inside laundy units allow for side by side washer/dryers
Fountain and Deck chairs for common use
Storage for Bikes of Residents
Secured parking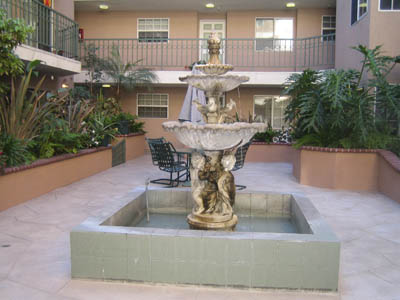 Use our Free Long Beach MLS so you can see what properties are available at 801 Pine Ave. With a limited number of condos in the development there are often just a couple available for sale.
HOA Contact Information:
Massingham and Associates
Phone: (562) 308-3286
Fax: (562) 495-2107