Harbor Place Towers
525 Seaside Way, Long Beach Ca 90802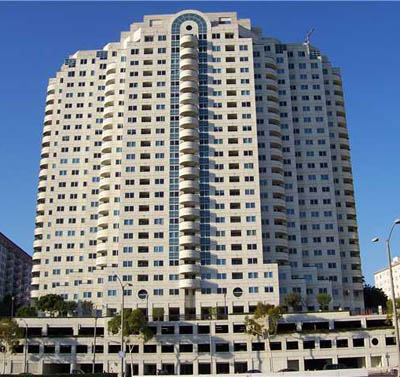 Harbor Place Towers is the largest high rise that isn't on Ocean Blvd in Long Beach.  Although it looks like it is located on Ocean Blvd, its actual address is 525 Seaside Way which is where you can enter for guest and secured parking.
More Information
With a prime location near the Long Beach arena and Alamitos Ave you will get great views to the Ocean south and views of the city to the north.  Floor plans here will range from 1 bedroom units that are just less than 800 sq ft, many great 2 bedroom models that are 1,340 sq ft and much larger 3 bedroom units that are over 2,000 sq ft.
An prime location on Ocean Blvd with excellent floor plans.
A Long Beach Condo at Harbor Place
The floor plans are functional providing a good use of the square footage and most of the units do have balconies so you can enjoy the view from the outside.  All units were built with inside laundry and some have a true laundry room near the entrance of your condo.  The kitchens are open to the living room allowing great light and a way for you to have fun with your guests that are enjoying the great views.  Many units have been upgraded with new kitchens and flooring although you will still find units that have stayed original.
Harbor Place Towers
The building has been well taken care of since being built in 1990.  Since its original construction they have remodeled the hallways to keep pace with the other luxury buildings along Ocean Blvd.  The common areas include a gym, pool and spa all providing views to the ocean.
The striking white color of this high rise sets it apart from others along the blvd.  With 220 units in total there is often something available, but often fewer than 6 condos, so keep a careful eye on the property that is the best fit for you.
Find your condo at Harbor Place Towers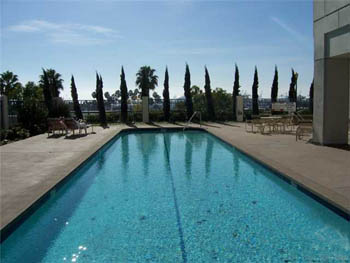 Use our Hot List or search today using the Free Long Beach MLS to find the condo that is right for you at Harbor Place. Can't wait? Call us today at 562-989-7111 and one of our downtown specialists will be happy to help you.
Additional Resources (new window):