Signal Hill Condos
Signal Hill Condos offer a variety of options. Whether you want a great city view or are looking for a detached garage you can find it here! Look for larger condos, and if these don't suit you, try a Long Beach Condo. Use our Free Long Beach MLS to find Signal Hill Condos that are available. As we help people sell within Signal Hill, please see our available listings.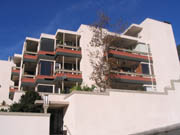 Address: 2525 & 2575 19 th St
HOA: Signal Hill Towers
The Signal Hill Towers are a fantastic place to come home to every night! The 26 units that make up this complex share an amazing amount of amenities. The complex has an HOA pool, HOA spa, & an exercise room. These units are 2 bedrooms and 2 bath and are over 1,000 sqft. Some units feature multiple balconies and views of the ocean. With secured parking and garages for units owners are well taken care of at the Signal Hill Towers !
---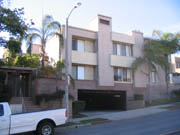 Address: 1957 Temple
HOA: Temple View Condominiums
The Temple View condominiums are an owners dream. These condos are lovely 2 bedroom 2 bath units and range in size from 1200 square feet to as large as 1500 square feet. Secured parking and secured gated entry make this a nice, safe, and secure place to live. Units on the top floor can feature views of Catalina and city lights view. There are only 16 units available in this complex and they tend to go fast so contact us today so we can check to see if any are available or make sure to contact you as soon as one becomes available.
---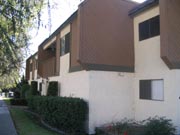 Address: 1999 Stanley Ave
HOA: Vista de la Reina
Vista de la Reina is a quiet and quaint complex in Signal Hill. The 15 units in this complex are large in size. They start at 1200 square feet and go up on size as large as 1419 square feet. Units range in configurations from 2 bedroom 2.5 bathrooms to 3 bedrooms and 2.5 bathrooms. Some units have attached 2 car garages while others have ample reserved parking.