Long Beach Condos for Sale
Long Beach Condo Market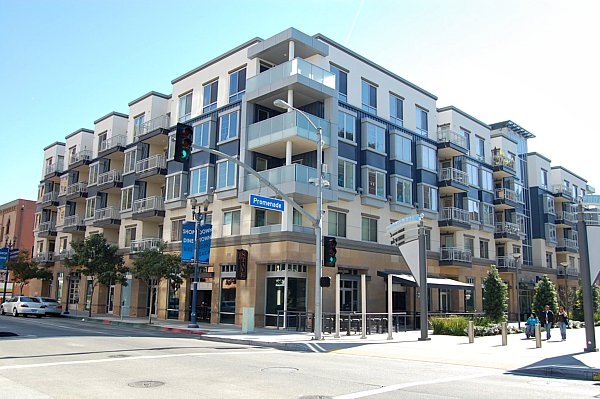 Explore the Variety of Long Beach Condos for Sale
As you consider your real estate options within the city of Long Beach one of the items that you will want to evaluate is the status of the overall market.  To understand the complexities and unique nature of the market we invite you to ask yourself the following questions.  (And if you don't have all the answers yet, that's OK, we will share more information)
How many condos are currently available for sale throughout the city?
What are the average days on market for condos?
What is the average price of a condo for what my goals are? (i.e. average 2 bed price in a specific neighborhood)
Is there a type of condo that is selling faster than others? (i.e. condos vs. lofts)
What makes an HOA good? Bad?
What is it like to live in a condo?
These are just a few of the questions to ask yourself as you research your condo options in Long Beach.  Read on to discover more about the unique nature of the market and what is available.
Best Locations for Condos in Long Beach
No matter how many surveys are done or magazine articles are written, judging the "best" location for a condo is one that will come down to personal preference.  One of the unique aspects about Long Beach is that you have condos available in nearly every neighborhood.  With 29 different neighborhoods to choose from (more if you evaluate the historic districts) this means that trying to find the "best" location can prove to be quite a challenge.
As you are considering the variety of Long Beach condos for sale evaluate each neighborhood to find the best match for your goals. To find the right real estate consider a few area highlights.
Ocean Close – When you are looking to be close to the ocean and close to the nightlife that Long Beach has to offer you have a number of areas to consider.  Downtown Long Beach, Alamitos Beach, Belmont Shore, Belmont Heights, and even Naples offer condo options that will keep you close to the water.  The types of condos you will discover will range from luxury high rises to quaint 3 story buildings with a limited number of units.
Condos with Sweeping Views – The two areas that offer the most commanding views are that of downtown Long Beach and Signal Hill.  Although Signal Hill is a different city, it lies right in the middle of Long Beach and is worth a look when you want to capture views that can range from the Ocean, to Palos Verdes, and to the Mountains.
Condos with a Suburb Feel – When you want a condo that feels like you are within a more traditional suburb look to the areas of Eastside Long Beach, El Dorado Park, and Bixby Knolls.  Within these areas you will discover townhomes and buildings that are nearby other homes.
The wide variety of both condos and neighborhoods means that you have the opportunity to enjoy a great search to find out what you rate as the BEST location in Long Beach.
Types of "Condos" throughout Long Beach
When many people start their search for a Long Beach condo, they aren't aware of the vast options that are available.  Condos aren't just a simple four walls in a drab building; at least not in this great city.  Unlike many cities throughout Los Angeles that may only have a handful of options available, Long Beach has different styles of condos to meet the needs of any buyer.
Lofts
Lofts in Long Beach have enjoyed nearly as much popularity as those in Downtown Los Angeles.  Lofts, while traditionally thought of as industrial open spaces, have been reinvented in this modern age.  While still embracing the large open floor plans that have made lofts attractive for so many years the developments in Long Beach have a character all to their own.
With a city that has a founding dating back to 1897 there are a rich variety of historic buildings.  Many of these historic buildings have become home to innovative loft projects.  Buildings such as the Kress Lofts, Walker Building, and Temple Lofts all have rich histories, gorgeous architecture and lofts of nearly every size.  Complimenting the historic buildings you will also discover newer developments such as the Promenade and the Pacifica.  Finding the right loft means taking time to evaluate each project along with your goals as a buyer.
Find Out More About the Kress Lofts
High Rise Condos
There are few cities in California that embrace high rises by the Pacific Ocean.  From historic high rises to the latest luxury developments Downtown Long Beach offers a wide variety of buildings.  Historic high rises such as the Villa Riviera (those new to the city know it as the building with the green roof) enjoys great views of the ocean and have floor plans that can exceed 1,200 square feet.  When you want a newer development you may want to check out the Pacific (built in 1992) or one of the newest high rises, West Ocean LB, that was developed in 2007.  The variety of amenities can vary per building which means you might just have to evaluate a few great condos before you make your final decision.
Townhomes
Townhomes in Long Beach are few in number.  Maybe it's because Long Beach is still a beach town that not many townhomes were developed, but regardless of the reason you won't find too many.  More traditional townhomes that have direct garage access are even in more limited numbers than simple two story floor plans.  When you want a larger townhome models you can explore developments such as Bixby Village or newer developments in downtown Long Beach such as the Pacifica.
What to Evaluate when Looking for a Condo in Long Beach
When you start looking for a condo in Long Beach looking at the different developments might feel overwhelming.  After all how do you make a decision on which one is best?  Do you consider just the number of bedrooms and bathrooms?  Is it really all about the location? How do you evaluate the different floor plans?
Deciding which condo is best for you will come down to more than just a handful of questions.  To help you dig even deeper and help you to determine which property you can call home, we invite you to dig even deeper into aspects that many first time condo buyers forget to consider.
Home Owner's Association
The HOA, Home Owner's Association, governs the common grounds of a condo development.  Common grounds can include such items as parking garages, swimming pools, the roof, elevators, etc.  Of course governing the common grounds doesn't mean only setting rules; it means that maintenance must also be performed.
The monthly dues you pay to your HOA (which can range from ~$120 to over $700) go to ensure that the building is being properly maintained.  To understand how these HOA dues are being used before you purchase a property you will want to review as many documents related to the HOA as possible.  Just a few of the HOA items that you will want to evaluate include:
HOA Reserves Study
HOA Bylaws
HOA meeting minutes
HOA financial statements
Demand Statement
Insurance Policy
Parking
Features/Amenities – pool, gym
Unit specific Features – laundry, view, balcony
Age/Historical factor
Evaluating the HOA will help you to understand the true health of the building.  Take time to get a copy of the HOA information within your contingency period to ensure you have the appropriate amount of time to properly review each item.
Amenities
One of the benefits of condos is the aspect that they have amenities you would not likely be able to enjoy with a single family home.  Within Long Beach there are a wide variety of amenities that can be incorporated as part of a condo development.  Consider the following items that you might be able to use:
Swimming Pool
Spa
Gym
BBQ Areas
Billiard Room
Wine Lockers
Each Long Beach condo development has chosen their unique approach to amenities.  Condos along Ocean blvd often have some of the best options for amenities of any condo complex in the entire city.
Evaluating the Condo
It's best to look at 3-5 different condos when you go out to physically look at them.  Looking at a good variety like 5 will help you to see the differences between developments but it can also cause them to all "blur together" making it challenging to make a decision at the end of the day.  Prior to going out to visit each property consider writing down which features of a property are "MUST HAVE'S" vs. "NICE TO HAVE".  Simply dividing up your list into what you absolutely can't live without to what would be nice is a great way to evaluate each condo.
To help you find the right property consider having the following items on your check list for each condo that you visit:
Does it have a balcony? Or private outdoor space?
Does it have a view?
Is there interior laundry?
How many parking spaces are available that are deeded to the unit?
What kind of heating does the property have?
Does it have air conditioning?
Are there any limitations to upgrading the unit? (i.e. historic properties or some high rises don't allow wood flooring)
As you visit each condo in Long Beach ask yourself the above questions and ask your real estate agent as they are there to help throughout the entire process.
Finding Your Long Beach Condo
Once you have an understanding of what you are looking for, the best complexes and neighborhoods, then comes the fun part of actually finding your Long Beach condo!  Using the internet is of course a powerful tool, and here you can use our innovative HOT LIST of condos to ensure that you see EVERY property; just as a real estate agent would see them.  You won't find properties that were sold months ago, you will be looking at live inventory of condos, lofts, and townhomes that are available right now.  It takes less than 30 seconds to get started today with your search.
Long Beach Condo Hot List
First Name:*   Last Name:*   Area: Recurring Hot List *:
Yes
No
Phone:   E-mail:*   Price Range Min: $100,000$200,000$300,000$400,000$500,000$600,000$700,000$800,000$900,000$1,000,000$2,000,000 Max $200,000$300,000$400,000$500,000$600,000$700,000$800,000$900,000$1,000,000$2,000,000>$3,000,000 Min Bed 1234   Min Bath 1234   Home Type: Condo/TownhomeSingle Family HomeLoftsAll
The "HOT LIST" will give you the homes or condos that you want to see, and they are available! Feel free to call anytime at (562) 480-1930 at any time and we can truly customize your search! Thank you!
*Indicates a required field
*By Selecting Recurring HOT LIST you will be e-mailed whenever a property becomes available in the area you designated.
---