Enjoy the delights of Marina Pacifica, Spinnaker Bay and other great spots for Ocean Condos in Long Beach!
Townhomes and Condos in Marina Pacifica, Bixby Village, and Bay Harbor area are highly saught after. As many individuals and families enjoy boating and the living by the bay these properties move quickly and command some fantastic views. With the lush landscapes of Bixby Village or the quiet bay by Marina Pacifica, there is truly something for everyone. Whether you want an active lifestyle with all of the activity of 2nd st or you plan to retire, truly there are condos and townhomes for all needs in life.
These limited townhomes tend to move quickly so please feel free to e-mail me today to find if they are still available, or view the Free Long Beach MLS so you can immediately search the inventory.. Here are some of the wonderful complexes available down in this area. This is by far not a complete list, call today at (562) 989-7111 and I can give you a list of what is currently available.
---
Address: Spinnaker Cove Townhomes
The Spinnaker Cove townhomes are highly saught after. These lovely properties truly bring resort style living from fantasy to reality! Built in 1982, these 80 units located right next to Spinnaker Bay are large in size ranging 1500 sq ft to over 1700 sq ft on some of the floor plans. With reservatio priveleges at the fabulous Club House and an association pool and spa, there is truly much to offer.
---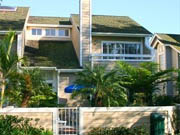 Address: Bixby Village
Golf course view? — Yes! Many of these great townhomes have commanding views of the golf couse, however, even those that don't, enjoy great locations. These townhomes were built in 1989 and although there are 374 units available, you wouldn't think so as you need to act quickly if you want to get one when it becomes available. The open floor plans are often over 1700 sq ft and have wonderful cathedral ceilings.
---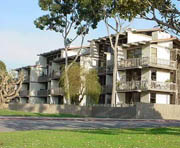 Address: Marina Pacifica
Wow, the Marina Pacifica! This has condos and townhomes in all sizes.From lovely 1 bed/1 bath condos to fabulous townhomes with views of the marina.The sizes of the properties really do vary ranging from just below 1000 sq ft to over 1800 sq ft!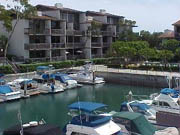 This development was built in 1974 and has 570 units. The HOA enables some great amenities to exist like a pool, sauna, club house, and spa!If you want the beach community, this should be on your list to find great Long Beach Condos and Townhomes!