Sovereign Condo Information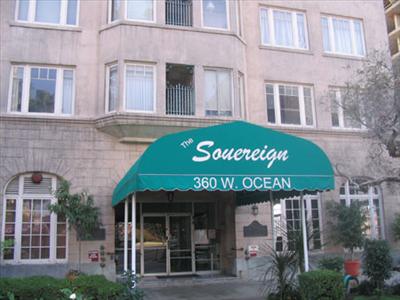 Get detailed information of your association, the Sovereign. We are here to keep you up to date on the most recent sales in your complex and help you to share upcoming events.
As this building has a rich history dating back to 1922 it is important to keep track of what is happening in the building.
HOA Meeting: HOA meetings are held on the first Tuesday of Each Month.
Management Contact Information:
Address: 360 W. Ocean Blvd, Long Beach CA 90802
Sovereign Office Phone: (562) 436 – 3475
Currently Avaialble Condos: Call Joey Bridges or use the Long Beach MLS for FREE!
Recent Sales at the Sovereign
RES
Address
Bd
Bth
Sty
SqFt
Price
360
W Ocean Blvd E
1
1
1
656
$200,000
360
W Ocean Blvd 1103
0
1
1
472
$215,000
360
W Ocean 505
0
1
1
347
$235,000
360
W Ocean Blvd 704
0
1
1
469
$243,000
360
W Ocean Blvd 1001
1
1
3
648
$290,000
360
W Ocean Blvd 608
1
1
1
951
$280,000
360
W Ocean Blvd 602
1
1
3
599
$303,000
360
W Ocean Blvd E
1
1
3
656
$305,000
360
W Ocean Blvd 702
1
1
1
599
$290,000
360
W Ocean Blvd 308
2
1
1
951
$295,000
360
W Ocean Blvd 807
1
1
1
777
$330,000
360
W Ocean Blvd 1101
1
1
1
648
$330,000
360
W Ocean Blvd 1108
1
1
1
951
$510,000