Your Long Beach Neighborhood
Condos, Townhomes in the areas you desire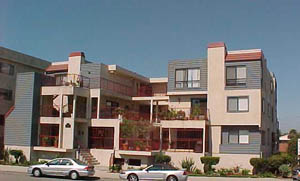 Area Info: Eastside
This area is best known for the area down by the Recreation Park Golf courses but stretches north to Cherry. A gorgeous area, close to the ocean with something for everyone. This area has many nice townhomes like the one seen here that is on Park Ave. It is very close to CSULB so individuals not buying a place for primary residence will find it favorable to rent as well.
---
Area Info: Bixby Knolls, Cal Heights
This area is best known for the Virginia Country Club. Quiet tree lined streets characterize this beautiful location. Although there are many homes in the area, there are still some great condos and townhomes to get, but when they are listed, they sell quickly as inventory is very limited.
---
Area Info: Downtown
Downtown has been growing very quickly. You can choose from complexes like the lovely Emerald Villas (seen to the left), or many other great condos. Enjoy a great night life on Pine Street, or at the brand new development, THE PIKE. Close to the brand new mall of Long Beach City Place, you can also enjoy shopping at Nordstroms rack and many other fine stores.