Downtown Long Beach Lofts
If you want a Long Beach Loft, look at the information we have put together at Downtown Long Beach Condos.com. We wanted you to be able to find a Loft in Long Beach with ease, so look here to find out about the Kress Lofts, the Walker Building, The Temple Lofts.
Find out what is available by viewing the latest MLS listings, or we may even have a listing currently available, if you view our featured listings. If you want even quicker service please contact us immediately at 562-989-7111 and one of our Long Beach Loft experts will assist you immediately. Get on our list to be notified of the latest lofts as soon as they hit the market.
Get our Free Hot List of Long Beach Lofts Kress Lofts – 100 5th St
The Kress Lofts, built originally in 1925, but converted in 1992 represent the pinnacle of downtown Long Beach living. With exposed brick, wonderful concrete flooring, and ocean breezes, these Lofts have been in high demand. Enjoy subterranean parking and close proximity to Pine and the all new PIKE. The Kress building has all sizes of floor plans with some reaching over 1,600 sq ft.
Kress is located at the heart of down town on Pine and 5th – 100 5th St. With lofts in short abundance, and just 49 available here, the Kress Lofts are extremely popular when they become available. They range in price from $650,000 on up. Masonic Temple Lofts – Between 8th and 9th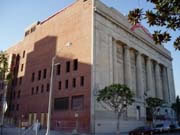 This project is currently underway. The original Masonic Temple was completed in 1928. The current floor plans will be designed between 800 and 3,000 sq ft. Initial pricing will be from the mid 400's to over 1.4 million. These are selling quickly as there are currently 82 units total, so watch out as they won't last. Walker Building – 115 4th St.

The Walker building is a wonderfully unique and historic building. Originally built in 1929 yet remodeled in 2002 it's location offers the best of downtown living. With floor plans ranging from just over 1,400 sq ft to over 2,300 sq ft there is something for everyone. Many of the units have extensive upgrades from the polished concrete flooring and Professional Stoves, to custom lighting and Bamboo flooring, they have it all!
With a location that can provide dramatic views from Lofts that can even be two levels the Walker Building is truly a gem in Downtown Long Beach. If you want to find a loft long beach california then make sure to ask us about the what is available here. Lofts do not come up often, but when they do, they go quickly! Entry level prices start at over $900,000.       Get our Hot List of Long Beach Lofts