Courtyard and Ebell Theater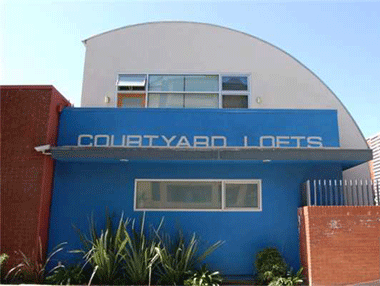 Projects have been completed by renovating and adapting commercial buildings, historic buildings and even building lofts from the ground up! Most of the lofts have been completed in downtown Long Beach so you are close to the ocean and some incredible restaurants.
…now they have created a beautiful community garden in the middle of the complex.
A wonderful loft in Long Beach was completed on 849 Pine Avenue which is named the Courtyard Lofts. This fantastic development of just 16 lofts was created out of two commercial buildings. Where there was once a parking lot, now they have created a beautiful community garden in the middle of the complex. This project was completed in 2005 and has floor plans ranging from almost 800 sq ft to over 1,400 sq ft. This loft development is in a great location close to other new developments like the Masonic Temple and wonderful restaurants like La Opera.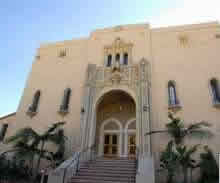 With so many outstanding choices, we can help you to find the right loft in Long Beach. A stunning adaptive reuse project, the Ebell Theater, which was originally built back in 1924, was turned into a unique development of 11 lofts. Each floor plan is unique and has something to offer someone. These lofts were developed with concrete floors, large balconies, high ceilings and some have a mezzanine level as well. The top floor lofts in this building have roof top balconies where you can view all the way to Ocean Blvd. It is located at 1100 E. 3rd St and if you check, you might be able to get a unit that is over 2,200 sq ft!
The Global Trust Team has in depth experience with Lofts and we can help you to determine which project is right for you. We take the time to understand your goals and needs to help you find the loft in Long Beach that you can be happy with for many years to come. Please call us today at 562-480-1930 and we would be happy to give you more information about the exciting lofts that are available.
Currently Avaialble Condos: Call Joey Bridges or use the Long Beach MLS for FREE!