Blu Long Beach Condos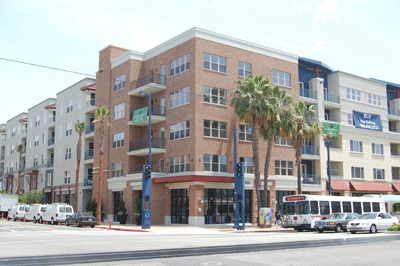 Blu is a Long Beach condo development in Downtown Long Beach. It is located just east of Long Beach Beach Blvd near the City Place Mall. It is just becoming available in Spring of 2008 so watch out for the unit that is right for you.
What does blu have to offer?
Blu offers 8 different floor plans that range from flats, townhomes, and even work/live units. Only one other nearby development, 133 Promenade, even offers work/live units. Blu has a wonderful location near the Blue Line and is just 3 blocks from Ocean Blvd.
Long Beach Condo Development Near blu
If blu isn't the right development for you there are many additional options nearby. Downtown has the richest variety of condo developments available throughout Long Beach. Keep in mind these are some of the highlights, if you want a more detailed list, please use our Long Beach Condo by HOA page to see condos available throughout the city.
Blu has a wonderful location near the Blue Line and is just 3 blocks from Ocean Blvd.
Neighborhood
blu is near the heart of downtown Long Beach. blu offers convenience to some wonderful dining and shopping. Here is some of what is available near the blu condos in Long Beach.
Albertsons – Just across the street Albertsons is the closest grocer and has been in existence since the renovation of the City Place Mall.
City Place Mall – The City Place Mall hosts many wonderful stores including Wal-Mart and Nordstrom Rack.
Long Beach Acquarium – The acquarium of the pacific is just down the street and brings locals and tourists for visits each and every day.
Contact us today at 562-989-7111 and we would be happy to let you know what is available at blu. Contact us using the Hot List and we can even send you the floor plans of units that are available.