Downtown Long Beach Condos
When looking for Long Beach California Real Estate it is important to look in Downtown Long Beach to see the many great opportunities that are possible. Downtown Long Beach Condos have been in high demand and many of these great condo developments have the features that people desire like inside laundry, pools, and secured parking! Allow top Long Beach Realtors of the Global Trust Team to guide you to the best values in downtown. We couldn't fit them all on one page, so take a look at more great Downtown Long Beach Condos!
These downtown Long Beach Condos don't last long so get our HOT LIST today to see which ones are available, or use our FREE Long Beach MLS now to search for these great properties.
---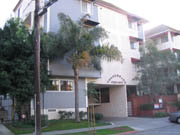 Address: 730 W. 4th St., Long Beach
HOA: Golden Gate Square
Units: 79
The downtown long beach condos at Golden Gate Square offer a great opportunity for downtown living. The location is close to all of the shopping and happenings in downtown Long Beach . Secured parking makes this a safe and secure building. Condos range in size from 580+ square foot 1 bedroom 1.5 bath condos to 1000 square foot 2 bedroom 2 bathroom condos. These units feature balconies and inside laundry. The complex has amenities that include a weight room and a recreation room. Owners can move in knowing the very low HOA fee covers water, gas, cable, & insurance. Contact us today to see if one of the 79 units in this complex is ready for you!
---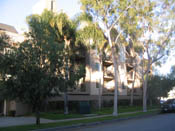 Address: 707 W. 4th St
HOA: Oro Court Villas
Units: 29
The downtown long beach condos available at Oro Court Villas are truly a unique offering. These 1 bedroom 1 bathroom units feature a loft space that make living truly great. These units are over 600 square feet and feature inside laundry along with secured parking. With only 29 units available these downtown long beach condos don't last long. Contact us today and we will make sure that you are the first to know when they become available.
---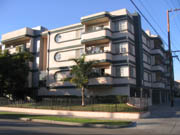 Address: 535 W. 4th St, Long Beach
HOA: Pars Plaza
Units: 40
Pars Plaza is the downtown long beach condo that you have been searching for. This 40 unit complex is located at 3rd and Magnolia so it has convenient access to all the shopping in downtown as well as the downtown life style. These downtown long beach condos range in size from just over 775 square feet to over 950 square feet. With these 2 bedroom and 2 bathroom condos owners get inside laundry, secured parking, and a building built in the 1990's. Contact us today and we will let you know immediately upon a new downtown long beach condo being available.