Downtown Long Beach Condos
When looking for Long Beach California Real Estate it is important to look in Downtown Long Beach to see the many great opportunities that are possible. Downtown Long Beach Condos have been in high demand and many of these great condo developments have the features that people desire like inside laundry, pools, and secured parking! Allow top Long Beach Realtors of the Global Trust Team to guide you to the best values in downtown.
These downtown Long Beach Condos don't last long so get our HOT LIST today to see which ones are available, or use our FREE Long Beach MLS now to search for these great properties.
Address: 505 W. 5th St., Long Beach
Units: 46
The Queens View Commons are located at 505 W. 5th St. They are nearby Cesar Chavez park like the Emerald Villas Building. Built in 1987 it features modern floor plans, great balconies and inside laundry. With just 46 units total in the complex they don't become available that often. The complex is extremely quiet, yet still provides easy access to downtown or freeway access.
---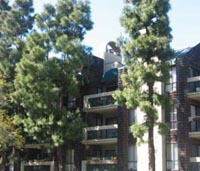 Address: 403 W. 7th St
HOA: Chestnut Court
Units: 36
This great building was built in 1984 and is is only a few blocks from the Queens View Commons. Large pine trees that are in front of the building provide a comfortable feeling to the building that enables you to feel like you are in a forest instead of downtown Long Beach! Chestnut Court is only 3 stories high and contains just 36 units, so keep a careful eye to find the floor plan that is right for you. The center of the building is open providing comfortable walkways and a spa on the 1st floor.
---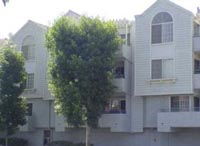 Address: 645 Pacific, Long Beach
HOA: Pacific Shores
Units: 45
This lovely 45 unit building is located in the heart of Downtown Long Beach on Pacific Avenue. Don't be fooled about it's location on a big street like Pacific, as it is very quiet inside and you don't have to worry about finding parking as it has secured parking. This complex was built in 1984 and the floor plans are very functional where you can view the living room from the kitchen providing a great open feel.