Naples Condos – Hot List
The community of Naples is a wonderful island community within Long Beach. With easy access to the Marina and yacht clubs like the Long Beach Yacht Club it is a highly desirable place to live. Built primarily of single family homes, condos are in limited supply so when owners do sell their condos you will want to make sure to grab the opportunity to live in Naples by quickly getting out to view it.
In addition to these condos in Naples, you may also use the FREE Long Beach MLS to search for other properties as well as well ask for the HOT List so you can be updated when any new condos.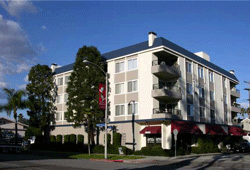 Address: 203 Savona Walk
HOA: Savona Villa
With a prime location and just 18 units available finding a Long Beach condo in the Savona Villa isn't always easy. Here you will enjoy secured parking and 2 bedroom /2 bathroom floor plans that will be over 1,000 sq ft. Taking advantage of the year round great weather you will also enjoy balconies and powerful views. As it was built in 1972 you will find that the ranges are electric and they have community laundry. The association dues are reasonable and are pet friendly, include earthquake and flood insurance.
---
Adjacent to Naples Island is Belmont Shore. Belmont Shore will have some additional condo options that also have some wonderful views of the water.