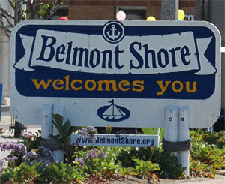 Belmont Shore, Long Beach is one of the most desirable beach communities. In order to find a Long Beach Condo in Belmont Shore, it helps to know what some of the possibilities are. You can explore many options from spacious 1 bedroom condos to larger 2 bedroom properties that have views to the harbor! Some of the condo complexes even provide the opportunity to obtain a boat slip. It is necessary to act quickly when looking for a property in Belmont Shore, as the best condos sell quickly and aren't available too often.
More Great Condo Neighborhoods
Whether you enjoy boating, shopping or great restaurants, Belmont Shore has it all. Nestled between Alamitos Bay, the Pacific Ocean and Belmont Heights, this area is a water lover's dream! Relax on the sandy beaches during the day and travel to nearby Naples for a gondola ride through the canals at night. Take a stroll down lively 2nd Street and enjoy the feast of restaurants and shopping in the area. With an impressive selection of stores featuring unique gifts, the latest fashions and home décor, there is something for everyone on 2nd Street. After a long day of shopping, you can sit down and enjoy a delicious meal at one of the numerous restaurants along 2nd Street.
---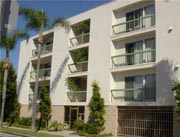 Address: 5301 E. The Toledo
HOA: Villa De Oro
Located in the heart of Belmont Shore, Villa De Oro is a quaint building of just 21 units. This complex features spacious floor plans in both 1 bedroom and 2 bedroom configurations. With 1 bedroom condos over 700 sq ft and 2 bed/2 bath condos that can reach over 1000 sq ft, this building is a true gem. If you are lucky, you might be able to get a unit with a balcony to enjoy the cool ocean air. Villa De Oro has low monthly HOA dues and is walking distance to the ocean, Naples Island and 2nd Street. Villa De Oro offers subterranean parking and on-site laundry. Sorry, no pets are allowed in this complex.
---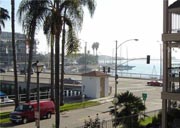 Address: 201 Bayshore Ave
HOA: The Bay Shore
This charming building composed of just 30 units is on the corner of 2nd Street and Bay Shore . Spectacular views of the Pacific Ocean, Marina and Naples Island can be enjoyed from the balconies of some of the units in this complex. The Bay Shore provides the opportunity to purchase a boat slip, which is a highly desirable opportunity as boat slips are in short supply and high demand. With powerful ocean views and inside laundry these units are highly desirable. Amenities featured are a pool, spa, barbeque, and subterranean parking. This building is one that anyone would love to call home.
Adjacent to Belmont Shore is Belmont Park. Located north of 2nd Street, many condos in this area enjoy views of Marine Stadium and Alamitos Bay.