Looking for Belmont Heights condos for sale, means much more than just looking at available listings. To find just the right condo within Belmont Heights, we invite you to discover more about the individual buildings that make up this great neighborhood. As you discover more about some of the great options that are available, then you can browse the available listings, or even request our Hot List which delivers listings to your email, and be confident that you are evaluating the best condo options available.
When looking for a Condo in Long Beach, it is essential to take a look at Belmont Heights. Enjoy the charm of an area in Long Beach that was built predominantly in the 1930's (at least as far as the homes that were built). There are Long Beach condos for every budget with a great opportunity to get both 1 bedroom / 1 bath condos, 2 bedroom condos and even townhomes! With a large number of homes and condos in the area, there are many different styles of architecture to enjoy. You will find craftsman, mediterranean and spanish style properties and tucked among these great homes you discover great condo developments. There aren't too many condos in this area, which means it takes a little patience and a careful eye to find just the right one for you to call home.
The local charm is prevalent in both the real estate as well as the local establishments. Along Broadway by Redondo enjoy other local favorites like E.J. Malloys and CocoRenos. Truly a great spot in California to find a Condo for Sale. Explore some of the great condos to see which development might be a match for your goals.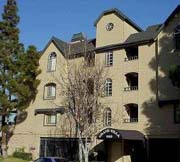 Address: 680 Grand Ave, Long Beach CA 90814
HOA: Grand Villas
This lovely building, built in 1986 and located in the heart of Belmont Heights , is a rare treat. With just 22 units, properties in this building don't last long when they come on the market. It has a true beach feel and it is close to CSULB and Wilson High School . All of the condos have 2 bedrooms and 2 bathrooms with exceptional floor plans that range from 855 sq ft to 900 sq ft. If you are lucky enough to get a unit on the 3 rd floor, there are vaulted ceilings that provide plenty of light. Many of the units have balconies so you can enjoy the pleasant southern California weather year round. Some of the amenities include community laundry, secured parking, spa and an exercise room. Get detailed information on on the HOA and stay on top of the most recent sales.
---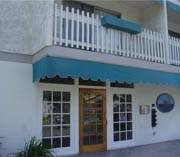 Address: 363 Newport Ave, Long Beach CA 90814
This Belmont Heights building is located just blocks from the beach. Built in 1972 and containing 60 units, be aware that you might get an opportunity to be an owner here! There are a variety of floor plans with 1 bedroom / 1 bathroom condos ranging in size from 597 sq ft to 647 sq ft. If you are looking for a condo with 2 bedrooms and 2 bathrooms, you can find them here as well at 1,108 sq ft. Many of these properties have balconies so you can enjoy the beach atmosphere. This is a very quiet complex that boasts such amenities as community laundry, a pool, and secured parking.
---
Address: 110 Termino Ave, Long Beach CA 90803
Enjoy Luxury living in Belmont Heights with this charming complex of just 16 units. This building was built in 1970 and has an excellent variety of floor plans, ranging from a comfortable one bedroom at 778 sq ft to larger 2 and 3 bedroom properties that are over 1,500 sq ft. If a top floor unit becomes available, look to get out there quickly as the units are townhouse style and have balconies where you can enjoy views from Rancho Palos Verdes to Fashion Island . These units have inside laundry and secured parking.