Belmont Heights real estate has some great condos and townhomes to choose from. As a prime beach area within Long Beach, Belmont Heights offers Long Beach condos with some large floor plans and balconies to enjoy the year round weather. See some of the great condos here as well as search the Free Long Beach MLS to see what is currently available.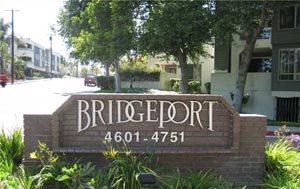 Address: 4601 4th St, Long Beach CA 90814
HOA: Bridgeport
Year Built: 1985
Units: 60
At the far eastern portion of Belmont Heights, lies the Bridgeport condominium complex.  This set of Long Beach condos allows you to enjoy the beach feel and still have quick access to some great Long Beach golf courses!
Bridgeport occupies the addresses of 4601-4751 on 4th St.  Located within the 90814 zip code this complex shares views of the Colorado Lagoon and the "little rec" golf course.  These condos in Belmont Heights are all 2 bedrooms, 2 bathrooms and have a variety of sizes to choose from.  Here you can enjoy condos from just fewer than 1,200 sq ft to over 1,600 sq ft!  Being built in 1985 there are some great floor plans to chose and they all have inside laundry.  The complex has a pool, spa, and you will have subterranean parking. As true with many of the Long Beach condo developments these units have balconies so you can enjoy the year round good weather.
There are 60 units in this complex although at any one point in time there may be just a few condos available to choose from. Use the Long Beach MLS or get our HOT List of Belmont Heights condos to see if a Bridgeport Condo is currently available.
---
Address: 315 Winnipeg, Long Beach CA 90814
HOA: Winnipeg Village
Year Built: 1984
Units: 18
This townhome development is located just west of Redondo at the beginning of the Belmont Heights neighborhood.  Being one of very few townhomes close to the Ocean it is a popular condo complex.  It boasts a lively Cape Cod styling and being built in 1984 the floor plans are well oriented.  Here you can enjoy having a large living room on the entry level floor accompanied by a fireplace.  Upstairs are the bedrooms where you will also have inside laundry that can usually accommodate a traditional side by side washer/dryer.
There are just 18 units as part of this complex and with popular features like patios and central air-conditioning you may not always find a condo even listed for sale here.  These townhomes are tucked away within a largely single family neighborhood so keep a careful watch on this development to get the one that is right for you.  Floor plans here range from just over 1,200 sq ft to almost 1,400 sq ft.
---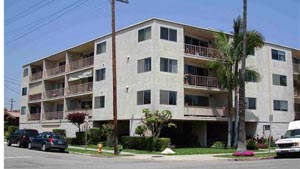 Address: 3609 E. 2nd St, Long Beach Ca 90803
HOA:
Year Built:1969
Units:24
This quiet building, that was built in 1969 is truly just blocks away from the beach. Located just East of Redondo and South of Broadway you will enjoy close proximity to the great shops along 2nd st as well as the Ocean! Here you will find many condos that are 2 bedrooms and 2 bathrooms ranging in size from just over 900 sq ft to well over 1,200 sq ft. There are some 1 bedrooms in this complex as well which are good sze at over 760 sq ft.
As is commong with many of the condos built in the 1960's, you won't find inside laundry (community laundry is provided) or air conditioning. You will be able to enjoy the cool ocean breeze from your balcony and subterranean parking. Use our Hot List to see what is available today!