As you start to explore Long Beach one of the items you can consider is the opportunity to enjoy a great condo or townhome that is nearby a golf course.  With Long Beach having one of the most prestigious Parks & Rec departments in the country there are not only great golf courses to enjoy, but also fantastic Parks!  One of the most popular Golf Courses is Big Recreation and that is just the start of the great courses available in Long Beach.  Long Beach Townhomes and Condos in Eastside and Circle area are highly saught after. Many have some of the best locations in Long Beach surrounding the Recreation Park Golf Course! Located in an area close to CSULB
Find out More Today
and still close to the Ocean it offers something for everyone. You can buy a lovely condo to rent or grab a fantastic townhome while they are still available. Here are some of the wonderful complexes available down in this area. This is by far not a complete list, call today at (562) 989-7111 or use our Hot List to get the latest condos here.
Address: 1030 Loma Ave
This lovely building comprised of units that are townhome style is in a great location. Located on a quiet street the complex is a newer building, built in 1990. Many of the units have balconies that provide room to BBQ and relax. As an added bonus these units also have the washer/dryer located inside the units. With central air, inside laundry, and secured parking these townhomes don't last long when they are available for sale. With just 12 units the turnover is generally low and the HOA does a good job of job of keeping the building well maintained and the HOA fees low.
---
Address: 1033 Park Ave
Golf course view? — Yes! This complex, built in 1979 as a set of luxury condos, contains units with vaulted ceilings, and views of the golf course. Some units are upwards of 1900 sq ft! Units do not come up all that often, but when they do, they go quickly, so please feel free to call today to find out if any are available.
---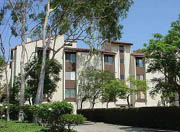 Address: 4835 E. Anaheim
HOA: Parkview Terrace
This condo complex is directly across from Recreation Park Golf Course! These lovely 2 bed/2 bath units are located in a quiet building. This development was built in 1976 and many of the units are over 1200 sq ft. The complex does have a pool and recreation area. The condos have forced air, and most have lovely patios as well.
---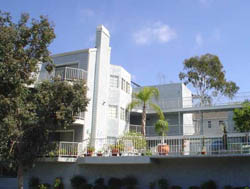 Address: 1100 Euclid Ave, Long Beach Ca 90804
HOA: Mystic Cove
The Mystic Cove condo development is a complex that is east of Redondo providing easy access to Cal State Long Beach and just a short distance to the parks and golf courses. It was built in 1985 with floor plans that are very functional. The HOA is affordable and provides a pool and spa for owners. With 61 units it is a good sized building and provides floor plans that are all 2 bedrooms, 2 bathrooms that start from 750 sq ft and larger.