Long Beach Condos in the Eastside
One of the best parts about purchasing a condo in the Eastside area of Long Beach is the close proximity that you get to enjoy to great parks and Golf Courses. From "Big Rec" golf course to the dog park at Recreation Park, there are many great areas to enjoy.
We continue to update our list, but here are some of the great Long Beach condo complexes available in the Eastside. If you want to see more condos by addres and HOA name, please visit our Long Beach HOA page. This is by far not a complete list, call today or use our Hot List to get the latest condos here. If you are searching using the Long Beach MLS, you can use the area of "3" or search in the zip code of 90804.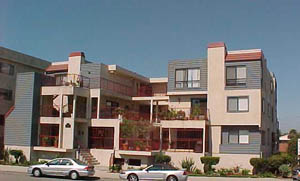 Address: 1077 Park Ave
HOA: Park Vista
This 8 unit development occupies a prime location on Park Ave. With easy access to the park across the street and the ability to walk to great nearby shopping and restaurants, it's no wonder why people love this building.  The 2 story townhome style units available here this building is in high demand, but you will have to keep a careful eye for one to become available as owners rarely want to leave. Built in 1983, floor plans are well thought out and you can find floor plans over 1,100 sq ft and larger. Popular "wish list" items are available here like inside laundry, fireplaces, and balconies. Parking is secured.
---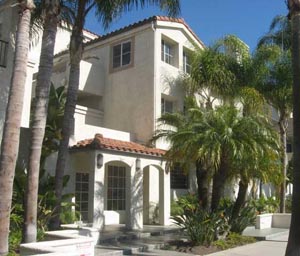 Address: 3605 E. Anaheim St
HOA: East Park Villa
This 70 unit condo development is located on the western portion of the Eastside. Being built in 1990 there was a great deal of thought in the development of this complex. Floor plans are extremely functional and provide an opportunity for each buyer to find the right place. Condos available here will range from 2 bedrooms, 2 bathrooms that are around 990 sq ft to larger 3 bedroom, 2 bathroom units that are well over 1,100 sq ft. These were built with modern conveniences so you will find you get inside laundry, central air, secured parking, fireplaces and balconies. There are some wonderful amenities here covered in the HOA like a pool and community room.
---
Address: 1001 Belmont Ave
HOA: Belmont Villas
This 35 unit condo complex was built in 1989 and was originally an apartment complex.With a prime location and excellent floor plans in the building it made a great condo conversion. Here you will find condos that range in size from just under 900 sq ft to over 1,000 sq ft. At the Belmont Villas you will find both single level condos as well as townhome style units. The units were well upgraded when they completed the conversion so you will generally find remodeled kitchens with granite counter tops. Condos here have inside laundry and fireplaces. Parking is underground secured parking.
---