Adaptive Re-use Projects vs. Soft Lofts
When researching Lofts in Long Beach California one of the important aspects about Loft living that will help you determine what property to focus on will be deciding on if you want to live in an adaptive re-use project or a soft loft.   Each of the Lofts in Long Beach has their own personalities to them and we have provided some information about each style so you can determine which the best fit is for you!
---
Adaptive Re-use Project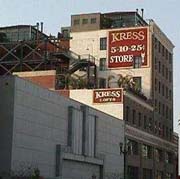 The typical loft that is featured in a Hollywood movie would be one that is an adaptive re-use project.  An adaptive-re-use project means that a builder takes a building that was typically used for something else (department store, temple, bank, etc.) and converts it into use as a place for families and individuals to live in.  These are usually buildings with some history to them, many built prior to 1930 so they have quite a bit of character to them.  What is attractive about these Loft developments is that they encompass the history and character of days gone by like high ceilings, exposed brick, and exposed ducting work, while still has modern conveniences like new kitchens and bathrooms.  Some of the examples of adaptive re-use projects here in Long Beach would be the Temple Lofts, Kress Lofts, Walker Building, Ebell Theater, Courtyard Lofts and the Insurance Exchange.
---
Soft Lofts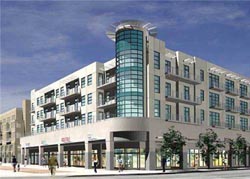 Soft Lofts have a very different feel from their counterpart of adaptive re-use projects.  Soft lofts are lofts that have generally been built new so they will miss some of the charm like exposed brick and dramatic concrete flooring.  These can come in the form ofsingle level lofts and two-level townhome type units.  Often they will hide the ducting and electrical work behind drywall, yet they will have open floor plans like a loft.  It would be very common to see that there aren't any doors so you can configure rooms easily.  Examples of soft lofts in Long Beach would be 133 Promenade, LB Pacifica, and the City Place Lofts.
---
Loft Living
There are pros and cons to each type of Loft living.  Take time to think about what is most important to you about living in a loft as it will help you to choose just the right property.  Please check our FREE Long Beach MLS to see the Lofts that are available so you can decide if you want a soft Loft or an Adaptive re-use project!