Long Beach Lofts Downtown
Some of the hottest pieces of Long Beach Real Estate are Lofts! Many of the new projects are being completed, and my goal is to provide you with the latest information on these new loft projects. Whether you are looking for the Kress Lofts, Temple Lofts, Insurance Exchange, Walker Building, 133 Promenade, Ebell Theater , Courtyard Lofts , CityPlace or another Long Beach Loft project, we try to keep you informed and let you know a little about each one. If you want the latest list of available lofts, please e-mail me directly and I will send you the latest listings or Search my Long Beach MLS service to see what's out there.
Our goal is to provide information on the newest buildings in Long Beach, see more Downtown Long Beach Lofts.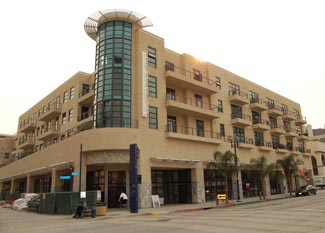 Address: 133 Promenade Walk
In the heart of downtown, you will find the Long Beach Promenade.  At 133 Promenade Walk you will find an urban development that is embracing the culture of Long Beach and modern architecture.
This development includes lofts and live/work shopkeeper units.  It is only steps from the beach and you can walk to some of the best restaurants in all of Long Beach.
---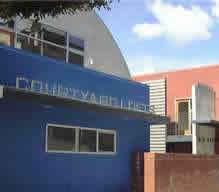 Address: 849 Pine- Courtyard Lofts
A wonderful loft in Long Beach was completed on 849 Pine Avenue which is named the Courtyard Lofts. This fantastic development of just 16 lofts was created out of two commercial buildings. Where there was once a parking lot, now they have created a beautiful community garden in the middle of the complex.
---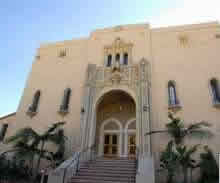 Address: 1100 E. 3rd St – Ebell Theater
A stunning adaptive reuse project, the Ebell Theater, which was originally built back in 1924, was turned into a unique development of 11 lofts. Each floor plan is unique and has something to offer someone. These lofts were developed with concrete floors, large balconies, high ceilings and some have a mezzanine level as well. The top floor lofts in this building have roof top balconies where you can view all the way to Ocean Blvd.
---
Address: 4th & Elm – CityPlace Lofts
Wonderful new Loft project in the heart of Downtown! There are floor plans from just over 1,000 sq ft to over 2,000 sq ft. With excellent materials used throughout like wood flooring, marble or granite counter tops, stainless appliances these are truly a gem here in Long Beach!
---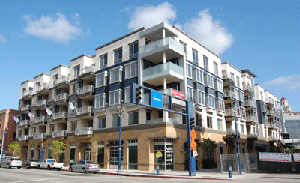 Address: 200 East Broadway – Pacifica
The Pacifica development, by Lennar, is quickly coming to life in Downtown Long Beach. When deciding on the Long Beach condo for you, you will want this to be on your check list. Its central location in downtown provides new residents with easy access to the blue line and the many great restaurants along Pine Ave.