Looking for a Long Beach Condo?
Long Beach Condo information is provided here to so you can determine which area is best for you! In Long Beach there are many different condo and townhome options. Truly for every price range there is something to be found. Whether you want a downtown high rise condo, or a lovely townhome. There are newer buildings with ocean views or some great townhomes that have quiet settings. Whatever your tastes, I can help you to find the Long Beach Condo that is right for you.
Don't forget to check out the other great locations for a Long Beach Condo.
---
Area Info: Los Altos
Los Altos is a fantastic area located close to CSULB and to the traffic circle. Los Altos has some great options for townhomes and condos. There are some great floor plans that are often over 1100 sq ft. Nestled close to some great family neighborhoods close by Los Altos has much to offer. These Long Beach Townhomes don't come around all too often, but e-mail me today and I can let you know if any are available!
Click for More Los Altos Condos
---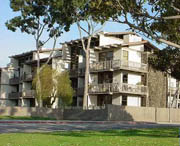 Area Info: Marina Pacifica, Bay Harbor
Ocean view townhomes in Long Beach? That's right!! In Marina Pacifica you can find townhomes that fantastic views with large floorplans. There are even condos that are 1 bed/1 bath so truly there is something for everyone. Marina Pacifica and Bay Harbor have much to offer.
More on Long Beach Ocean Condos and Townhomes — Marina Pacifica, Spinnaker Cove
---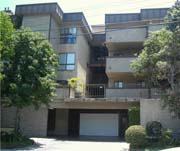 Area: Belmont Heights
Affordable beach living in Long Beach! Great opportunities to be only blocks to the beach and border some of the most expensive areas in Long Beach, but still get a great deal. Enjoy a rich history with a variety of condos to choose from.
Get more info on Belmont Heights Condos!
---
Area Info: Areas by Cal State Long Beach
Enjoy the areas surrounding Cal State Long Beach, like Eastside, Circle area, Los Altos and Park Estates. We have put together some of the top complexes like Park Ocean, Stoney Brook Villas, and Parkview Terrace.
---
Area Info: Downtown
Downtown Long Beach has great condos in a wide range of budgets. You can find great high rise condos with ocean views, trendy smaller complexes, or even some great Lofts! There have been some great new business developments like THE PIKE, as well as the mall Long Beach City Place. There are some great restaurants along Pine, where you can go to a brewery or have some sushi.
More Info on High Rise Condos & Downtown Condos