Within Downtown Long Beach there are some wonderful condos along Ocean Blvd. From high rise condos to buildings that are just a few stories tall there are many wonderful properties to choose from. Each building offers it's own unique floor plans, amenities and location along the ever popular Ocean Blvd. As you look at the variety of condos available throughout Long Beach we encourage you to learn more about each building to help you find the best one that will meet your needs and exceed your expectations.
You can start your discovery of some of the great Ocean Blvd condos here. As you learn more about the different developments we invite you to request our Hot List or use our FREE Long Beach MLS to see the latest active listings of condos for sale on Ocean blvd.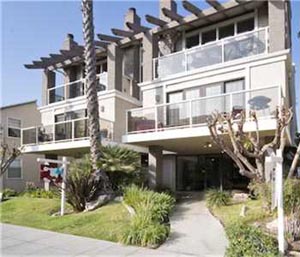 Address: 1415 Ocean Blvd, Long Beach CA 90802
HOA: Solora Shores
Year Built: 1980
Units: 7
This quaint 7 unit building on Ocean blvd still has some views of the Ocean, even being on the North side of Ocean Blvd. With an affordable HOA and units that can range in size from just over 1,250 sq ft to over 1,800 sq ft Long Beach condos are popular, but rarely available. Floor plans here can be two stories and take advantage of a great location with large balconies. Here you can enjoy inside laundry, a fireplace, and private garage parking.
---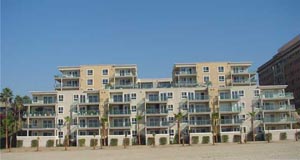 Address: 1000 E. Ocean Blvd, Long Beach CA 90802
HOA:
Year Built: 2003
Units: 66
This 66 unit Long Beach Condo development shares many similarities between the buildings of 1400 E. Ocean Blvd and 1500 E. Ocean blvd. With modern floor plans you will enjoy great sizes from just over 1,500 sq ft to larger units that can be over 2,000 sq ft! Being on the South side of Ocean Blvd you will enjoy some of the best beach views in all of Long Beach. This luxury building, built by Anastasi Development, has an pool, spa, BBQ area, billiards room, business center, club house, and fitness center. With close proximity to Pine St this building continues to be popular. Keep an eye out for the model that is right for you and so you can enjoy year round panoramic Ocean views.
---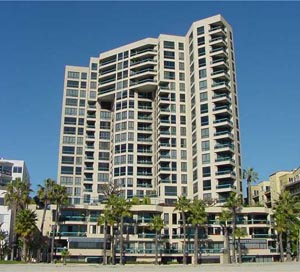 Address: 1310 E. Ocean, Long Beach Ca 90802
HOA: Ocean Club
Year Built:1984
Units:116
The Ocean Club was one of the high rises that paved the way for the high rises that came in later years. Built in 1984 this building was built for luxury. It has a fitness room, pool, spa, and direct access to the beach. With powerful Ocean Views from many of the condos this is truly prime Long Beach real estate. Condos here can range from 1 bedroom units at 1,000 sq ft to larger 2 bedroom, 2 bathroom condos that can be over 1,500 sq ft or even almost 2,000 sq ft.