When looking for a luxury building in Long Beach there are many different aspects to consider. A few items that we think of when we think of luxury:
Are there stunning views?
Is there an attendant available 24 hours a day?
What materials were used in construction?
What are the amenities?
These are just a few of the questions that you will want to find answers to as you search for your luxury condo in Long Beach.  Townhomes, Condos and Lofts in the Alamitos Beach area prime examples of Long Beach California Real Estate and all can embrace the art of luxury. Many command fantastic ocean views and many of them are highly upgraded including features like Bamboo floors, crown mouldings, stainless steel appliances, and granite counter tops. New Long Beach Loft Developments as well as new high rise condo developments are constantly in progress, so please call or use our Free Long Beach MLS if you would like to know what's going on in Long Beach. There are some fantastic opportunities to get in on some of the newest buildings, so if you want that condo built after 2000 ask us so we can send you what is available.
Here are some of the wonderful complexes available down in Alamitos Beach. This is by far not a complete list, call today at (562) 989-7111 and I can give you a list of what is currently available.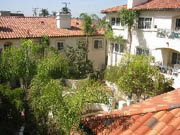 Address: 1901 Ocean Blvd
HOA: Park Regency
This mediterranean style building was built in 1992. The size of the units can be upwards of 1500 sq ft, with some providing gourmet kitchens and spa oriented baths. With a prime location and large square footage plans available these units are worth putting on your list when you are looking along Ocean Blvd. Get our Hot List or use the FREE Long Beach MLS to see what is available today.
---
Address: 1400 Ocean Blvd
HOA: the Meridian
Yes, an Ocean View and 3 Bedrooms is possible! Check out these fantastic units that were only built in 2001! Be part of one of the hottest areas in Long Beach. The units don't come up that often and they go quickly. You can have a property that has over 1300 sq ft and you will get 2 parking spaces with many of the units. Find out today if there are any available using our Free Long Beach MLS.
---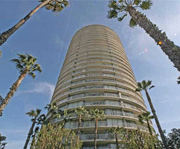 Address: 700 E. Ocean Blvd, Long Beach
HOA: International Towers
Many come to Long Beach to find that high rise along Ocean Blvd that they have always wanted. The iconic structure of the International Towers is poised with a prime location and command sweeping ocean and city views. Built in 1965 this development still stands as a true luxury building allowing easy access to wonderful restaurants and the beach. Learn more about the International Towers or start searching for what is available using our FREE Long Beach MLS.
---
In and around the Alamitos Beach area of Long Beach there are fantastic condo options. Allow me to create a custom FREE website so you can find the Long Beach Condo that is right for you. Townhomes, high rise condos, or lofts , I can help you to find the Long Beach California Real Estate that is right for you.